Only for a short period of time: One month for CHF 1.00
At a minimum booking of two months, you will receive, for a short time period, the first month at CHF 1.00. Only valid for new customers and at a minimum contract duration of 2 months.

Affordable self storage in Zürich
Affordable and fast self storage, starting at CHF 9,63* (incl.) for a minimum of 1m³
Are you searching for a storage space in Zürich? A space for storing personal items for a short or even an extended time? Then you are at the right place! At Günstiger Lagerraum Zürich you can relieve your apartment or even store your complete furnishings if you, for example, are abroad for a certain period of time.
The website of Günstiger Lagerraum Zürich is operated by Günstiger Umzug Gmbh and we have extensive experience with removals and storage spaces. In our furniture storage area in Zürich, we offer you a lot of affordable storage space, along with our good regular service.
Your advantages at Einlagern Zurich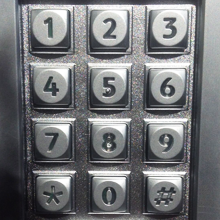 Entry only with your personal PIN: If you are our customer, you will receive your personal PIN with which you, at all times, will have access to your box at every entrance.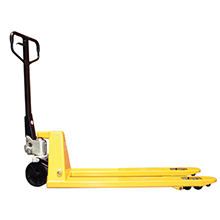 Aids for storing and removal: Pallet cart, rolling cart, flatbed cart, can be found free of charge at all of our storage locations, so that you do not have to carry everything yourself.
Constant surveillance: Each of our facilities is equipped with visible and non-visible wide-angle surveillance cameras with motion detectors and infrared function. This means, that the cameras start to record at every movement, even in the dark. Furthermore, they are positioned in such a way, that they capture everybody that enters the facility.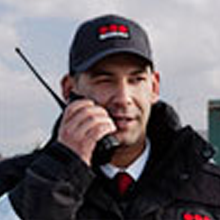 Secured by security service: Our facilities are secured by an alarm. Should an alarm be triggered, then, within a few moments, an armed unit of the worldwide operating security company Securitas is at the location.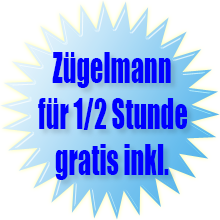 A worker for a ½ hour free of charge incl.: A worker for a ½ hour free of charge incl: From experience, we know that customers often have problems with the big and heavy pieces during their self-storage activity. In order for these pieces to be placed correctly and competently, you will receive our support free of charge. With every storing, half an hour of the working time of worker (because we are also a removal company) is included – even if it is just for 2 cubic meters. (should you book the complete storing procedure through us, the company Günstiger Lagerraum Zurich, then of course this half hour is credited to you.)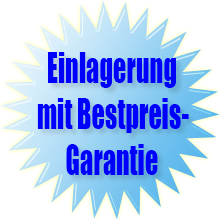 The "Günstiger Lagerraum Zurich"-best price guarantee: We guarantee you the best price of all providers of storage areas in Zurich. If you, within three days after acceptance of our offer, find a cheaper company, then, we reduce the invoice by the difference in amount or we pay the price difference for the storage area in Zurich back to you, should you have paid already.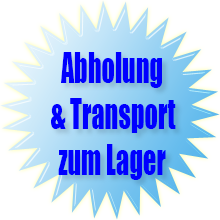 Pick-up and transport to the storage area: If you prefer, we will pick-up the storage goods with our removal truck and store it competently in our storage area in Zurich Regensdorf. After the storage period, we can of course, also arrange the return and assembly.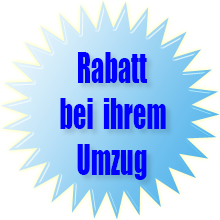 Discount for your relocation: If you relocate with our main company Günstiger Umzug Gmbh or store your items in the storage area in Zurich Regensdorf, then you receive a discount of one Franken per month (CHF 1/m3/month discount.)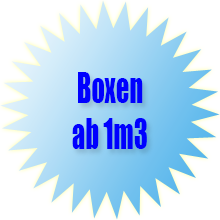 Boxes starting at 1m3: Storage space in any sizes (starting at 1m3) for rent: Our storage space sizes start with boxes of 1 cubic meter. We locate the cheapest option for you.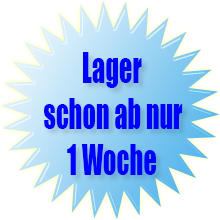 Storage for a 1 week period or longer: Whether you go abroad for 3 years or just want to paint your apartment, with us you can already rent a storage space in Zurich Regensdorf for a minimum of 1 week – and then of course stay for as long as you like.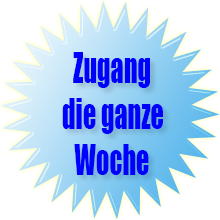 Entry during the whole week: 7 day entrance to the storage Althardstrasse Regensdorf, 06:00 am – 11:00 pm (Entry to our other storage area is possible 5 days a week, during the time of 9:00 am until 12:00 noon and 01:00 pm until 05:00 pm.)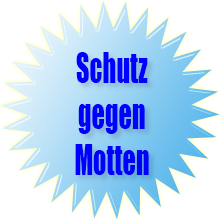 Protection against moths: With every storing of textiles, which we undertake for our customers with the company Zügel, the goods are protected against moths using moth secure packaging materials.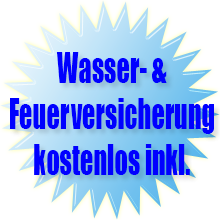 Water and fire insurance incl.: Insurance of the storage area against theft, as well as, water and fire damage: The storage goods are insured up to a value of CHF 20,000, this is included in the price. Goods that exceed this value can be insured individually.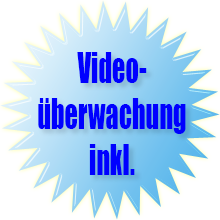 Video surveillance incl.: The storage facility is under video surveillance: Your storage box is additionally secured with a padlock.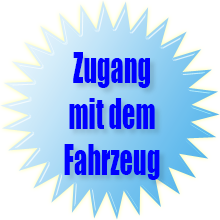 Entry with the vehicle: Entry to the storage area with a vehicle (up to 3.5t): You can drive up to the entry gate by means of a ramp and then place your goods on a rolling cart. This saves time and reduces problems.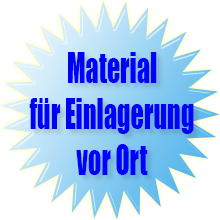 All storage materials are available and can, on the storage day, be placed at your disposal at the storage area Zurich Regensdorf.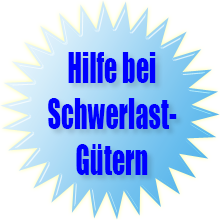 Aid for heavy goods: The team of Günstiger Umzug GmbH is happy to come to you for a special assignment (f.e. big cabinets, bar, etc.) and moves only the heavy piece to the storage area in Zurich Regensdorf.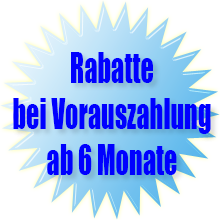 Discounts for advance payments, starting at 6 months At storage in our facility in Zurich Regensdorf for longer than 6 months, you receive a discount for your advance payment that can constitute up to -25% of the total amount:
6 months in advance: 5%
9 months in advance: 7,5%
12 months in advance: 10%
24 months in advance: 15%
36 months in advance: 20%
48 months in advance: 25%
Free transport?
Yes, under certain circumstances we can offer you the transport of your storage goods for free. Please contact Mr Weege or Customer Service Manager.
What does one of our self-storage locations look like from the inside?
Using the example of our location at the Schmiede Wiedikon in Zurich: Move your mouse over one of the numbers or letters to see pictures from the inside. Some of the boxes also offer a look inside. In this location you can park your car directly in front of the entrance gate.
Get quote online
1/
3

: Select your desired location by clicking on it in the map:
2/
3

: Here you can see which sizes are available at

this location

. Please select the desired size: